Discover our designers who complement their respective talents and complementary worlds these waven yarns and tamed in the secrecy of the Fontainebleau workshops.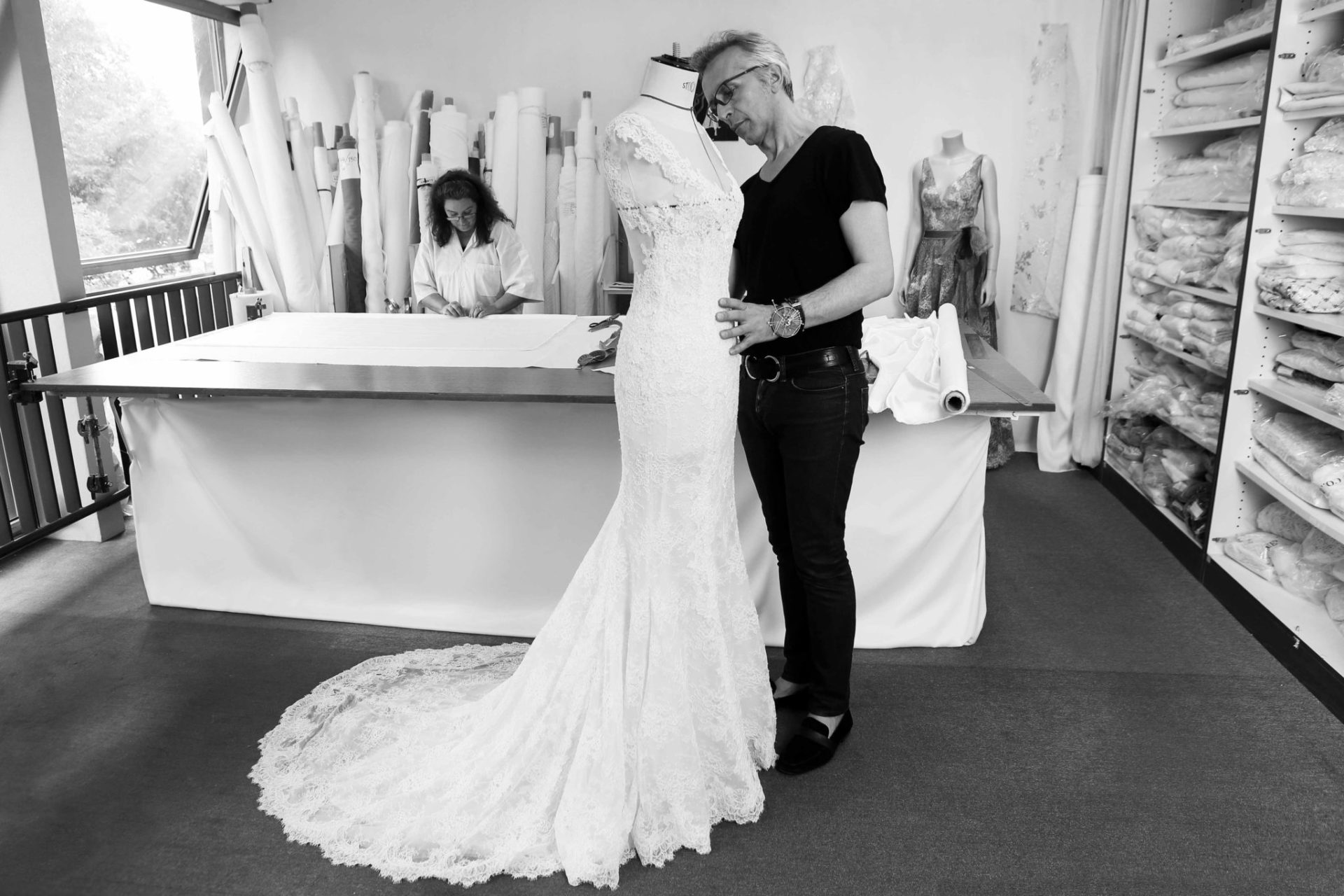 In fifteen years of professional experience with brides, Olivier Portais acquired a certainty: the dress that will stand out in the mind of all is a unique model, customized. Each of the dresses borned from the imagination of this inspired artist is a new creation, reinvented and timeless classicism. Silk, lots of silk, organza, raw silk, chiffon, satin…Models, which declined on all white tones blend ivory, cream, or play with the contrast between matte and gloss. Olivier Portais remembers the tradition, but adapt it on him way. In a hundred ways. He knows perfectly lengthen a silhouette, ennoble a port, highlight each personality trait: it is a hymn to femininity. Creations that bear the mark of the master: the bands he works in "every angle". They adorn a troll, make up a reef knot, drape stand or enhance neckline.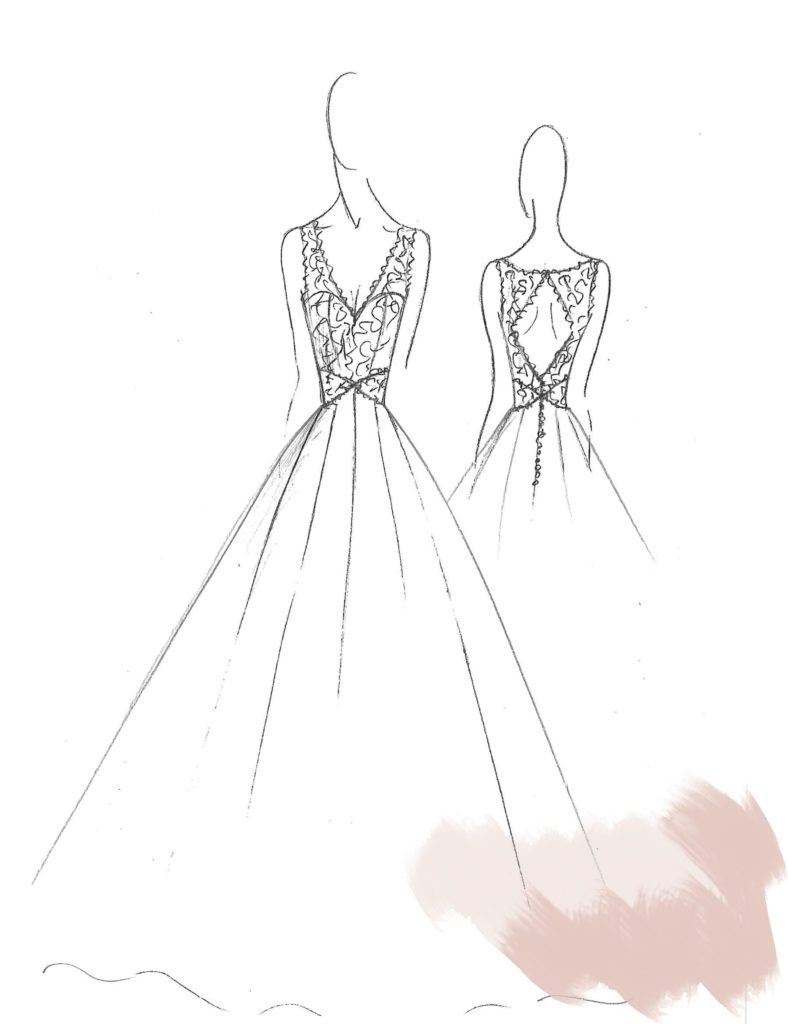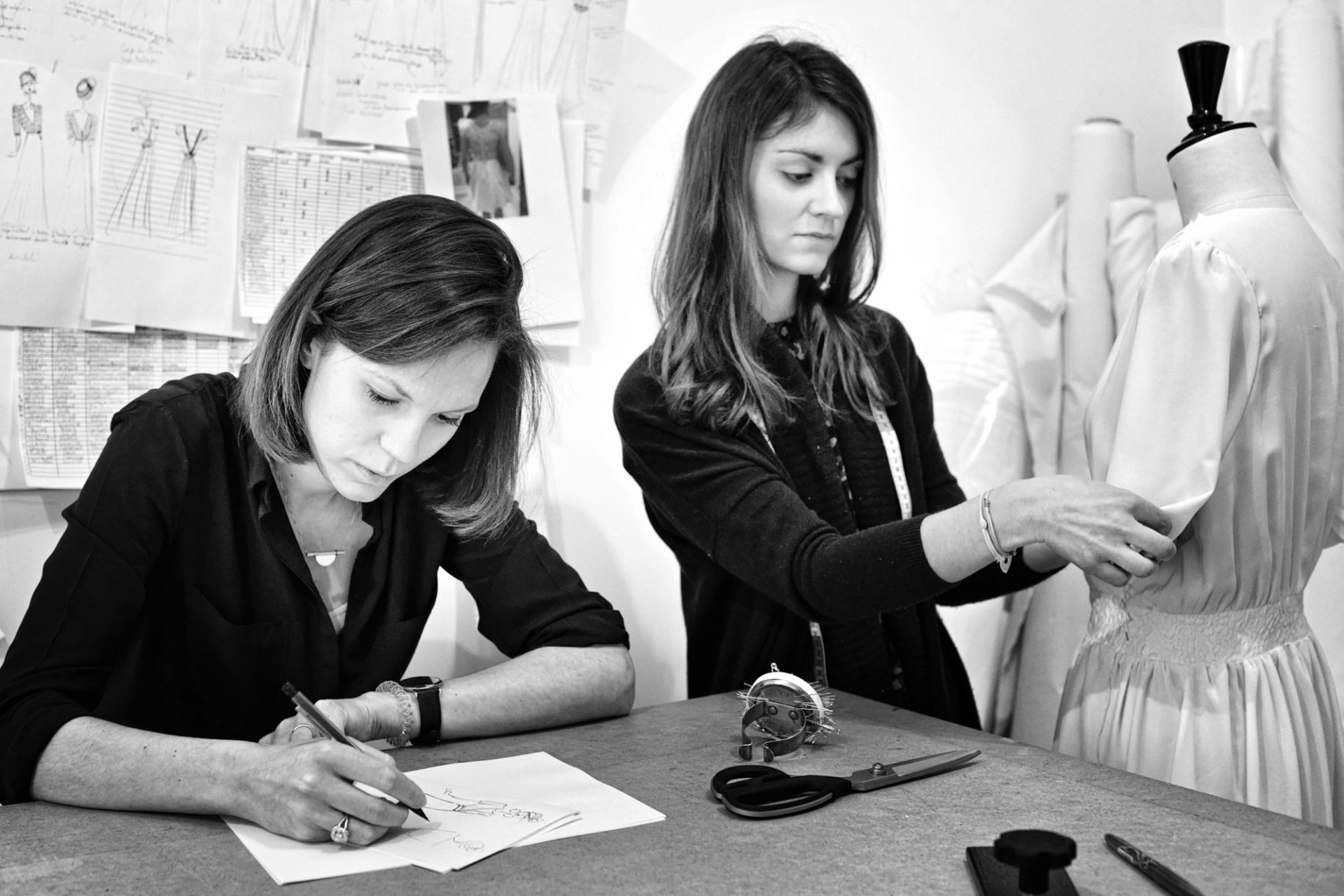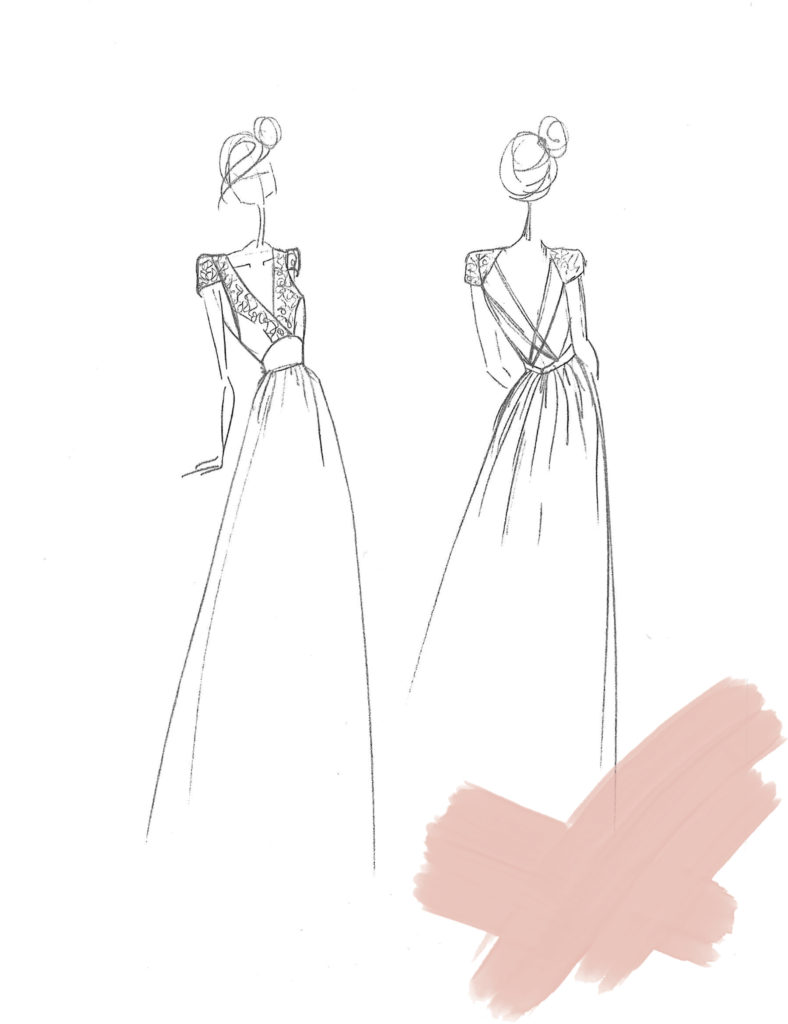 Anne and Blandine have shaped their experience among the most coveted ateliers de couture in Paris. Anne & Blandine are proud to promote the French savoir-faire of couture. Each collection is designed in Paris, within the Maison atelier. Silk fabrics are selected based on their quality, on how they drape beautifully and on their delicate fades of "white/ivory". Imported from Lyon or Italy, their selection grants Anne de Lafforest' creations their unique and precious finishing.One is a designer, the other on a pattern maker. They are both are driven by the desire to create a benevolent couture house for the bride, an address that they share because it brings a real feeling of wellbeing. Key element of Anne de Lafforest' style identity, Embroidery is handcrafted with precision work, they sublime each model with delicacy.