DIE KREATIVEN HÄNDE VON CYMBELINE
---
Architects of emotion, poets of forms and inspirers of the silhouettes of tomorrow,
from Parisian Haute Couture podiums and possessors of ancestral french
know-how, Lucrèce Falcoz designed, modeled,
tamed the threads of models from the 2022 collections.
New hands contributed to the collection, Patrice Dutartre & Anne de Lafforest.
They both worked on their own capsule collections. Their respective
talents and complementary worlds loomed threads and
tamed in secret workshops Fontainebleau.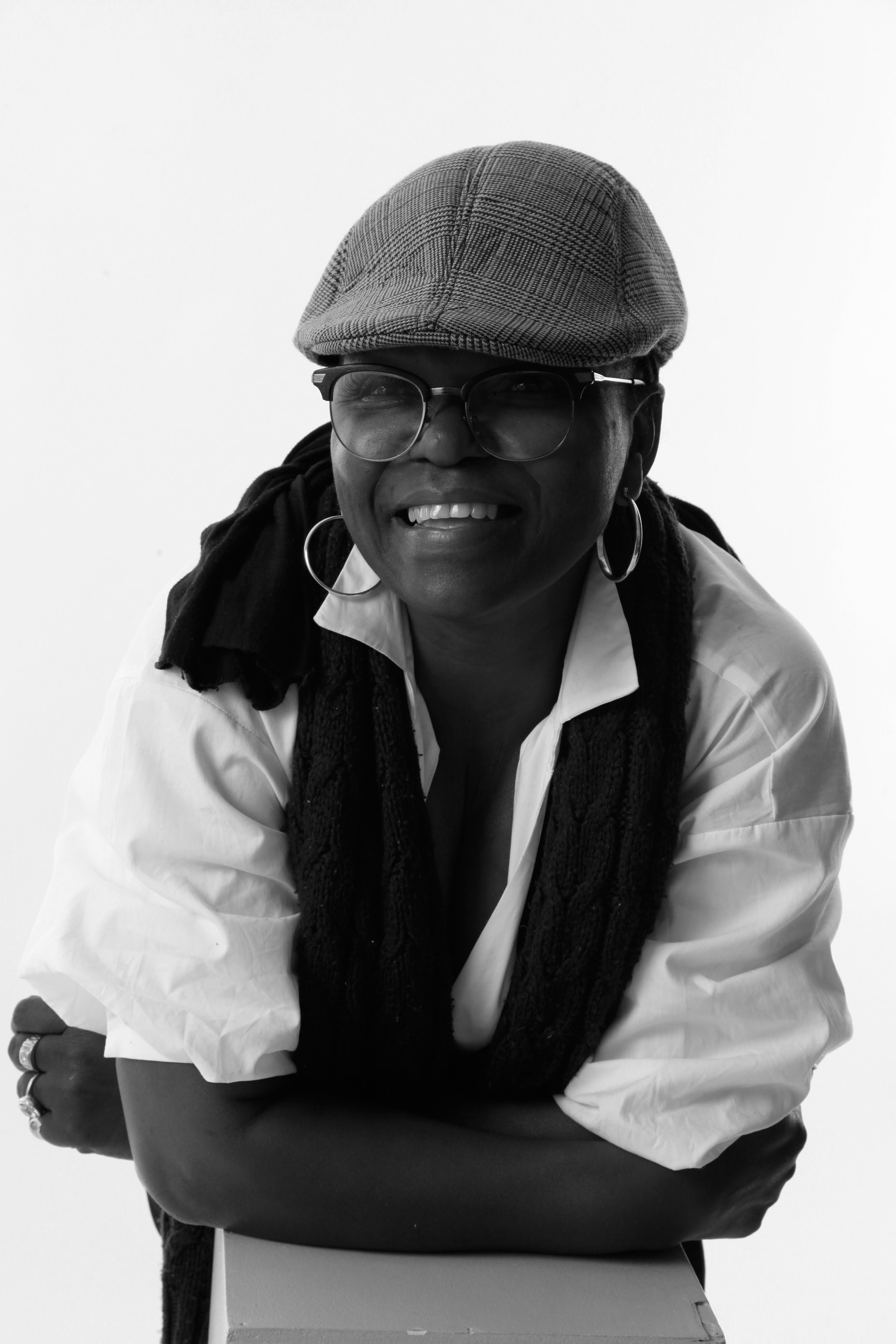 KÜNSTLERISCHE LEITUNG
Lucrèce and the wedding dress, a love story that began over 35 years ago. Cymbeline, our French fashion house, seduced her and imposed herself on her as obvious. Closest to the brides in the boutique at its inception, for today imagining in the style office of Fontainebleau, the creations of tomorrow. Lucrèce defines her inspiration as emanating from the desire of brides, combining with the avant-garde and resolutely romantic style of Cymbeline. An assertive style, perfectly illustrating the desire to be a woman of today, beautiful and in love.
The noble materials used to make the dresses of our French label, also make their contribution, evoking a particular sensitivity, causing emotion, the final bouquet of a creation.
A strong DNA, a creative force and the wishes of the exalted brides, thanks to a pronounced taste for elegance and personalization. Cymbeline is more than a big name, it is also a creative team composed of seamstresses, bosses, finishers, embroiderers, who accompanies Lucrèce in the promise of a feminine, contemporary, Parisian collection.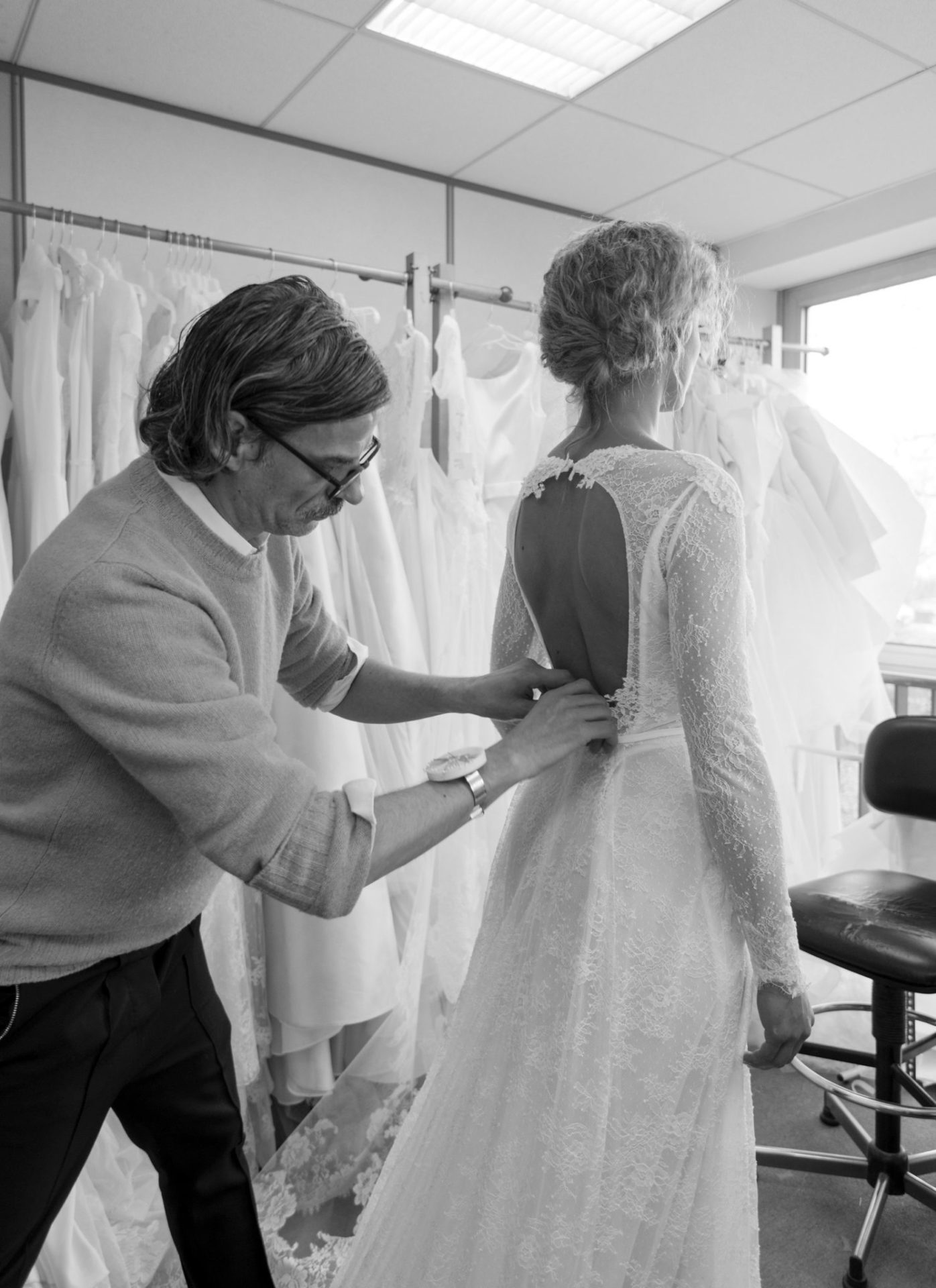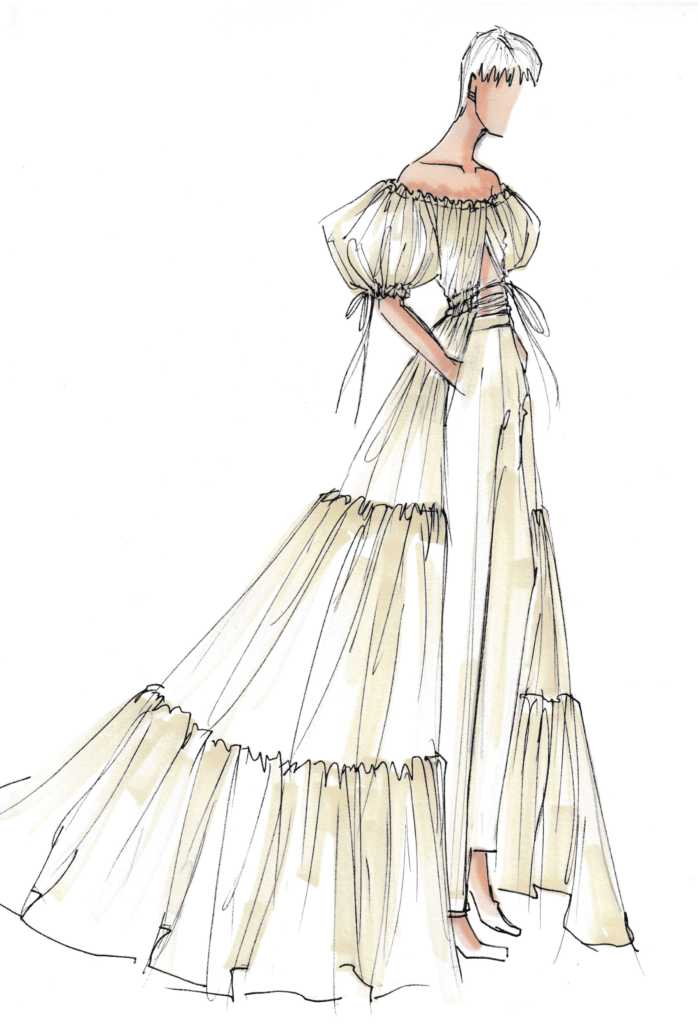 Patrice Dutartre had worked in the team of style Cymbeline for over 10 years before taking charge of the Haute Couture of the famous Japanese designer Hanae Mori.
Professor from the school of the Trade Union Couture Paris in cloth pattern, molding and patronage, he returned to Cymbeline. He brings his ideas and gives a new life to our home, knowing preserve their DNA and lightness.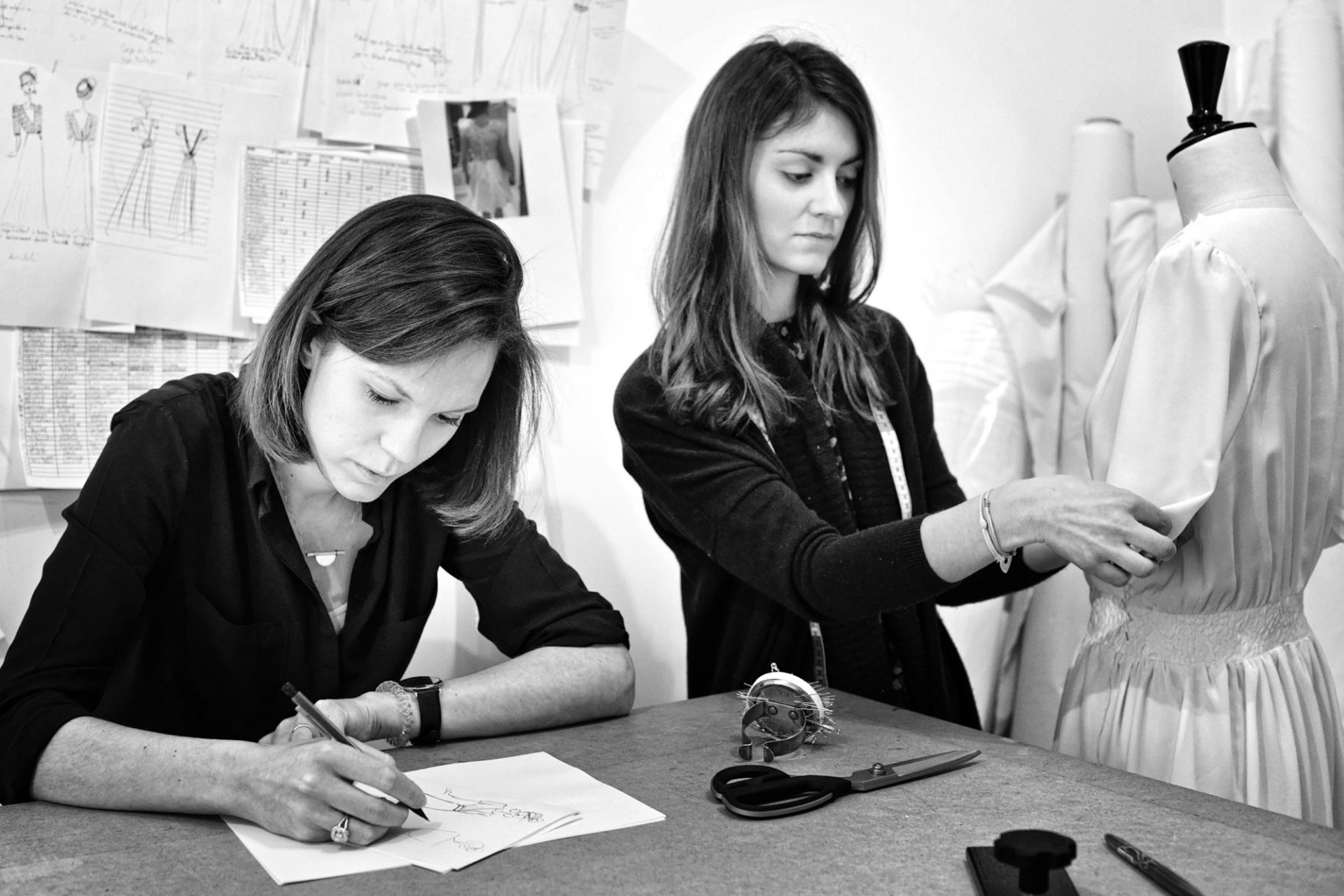 Behind Anne de Lafforest, there is a complementary pair:
Anne Delmas, a graduate of Chardon Savard, who works in style.
Blandine Lorthiois, the pattern maker who gives fe to the creations.
Since 2014, they are part of the young guard of French designers essential in the world of wedding dresses.
Both in their thirties, passionate about style and trends, favor the match of materials, the detail of finishes and the Haute Couture spirit. All their creations are handcrafted in their Parisian workshop in the respect of French know-how.
The Bride Anne de Lafforest is an independant, modern and romantic woman. She likes pure lines, fitted cuts, the fluidity of materials… Every little detail that will make her dress unique.