The Cymbeline 2020 Collections 
Behind your Cymbeline gown is a whole team of specialists who have the knowledge, a lot of love, the passion and talents, to make your dress unique…
Once upon a time, in the gardens of the Château de Fontainebleau, you would find the designers inspired by History, working on their new creations. Sketching new designs, working with incredible fabrics: threads of lace, silk, organza and taffeta. The workshop is a hive of activity: toile makers, pattern cutters, modelist, cutters, all working together on your future wedding dress.
Once upon a time the talented artisans, corsetier, plumassier, lacemaker, embroiderer.
For more than 40 years, exceptional women of our workrooms and the designers, put their passions to work, to make the most beautiful dresses that will feature on the catwalks worldwide and for the most intimate stories, your love story…
Thank you for choosing a unique dress, thank you for choosing our workshop…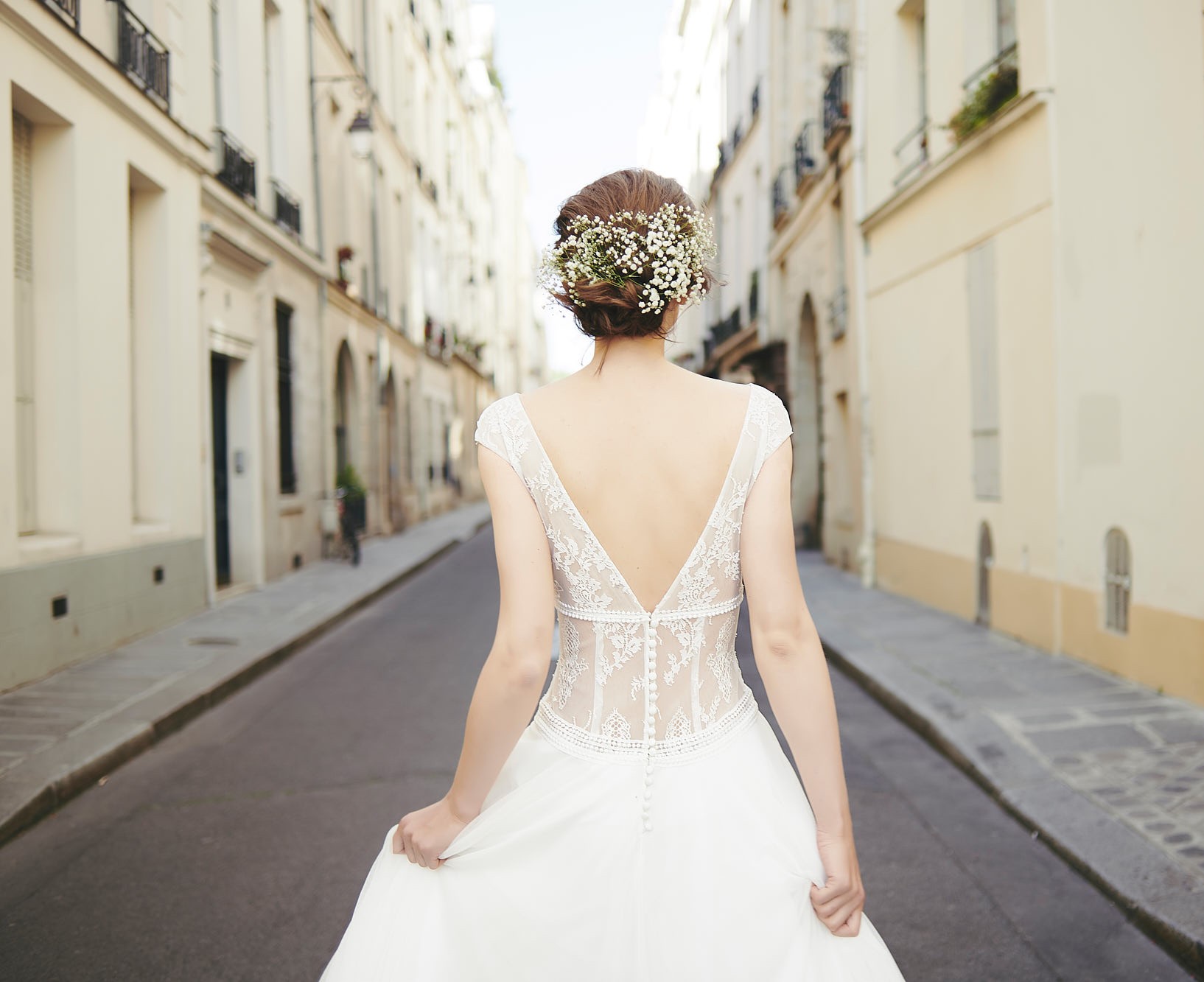 L'air du temps, le souffle de la mode, Paris reste et restera l'ADN de Cymbeline.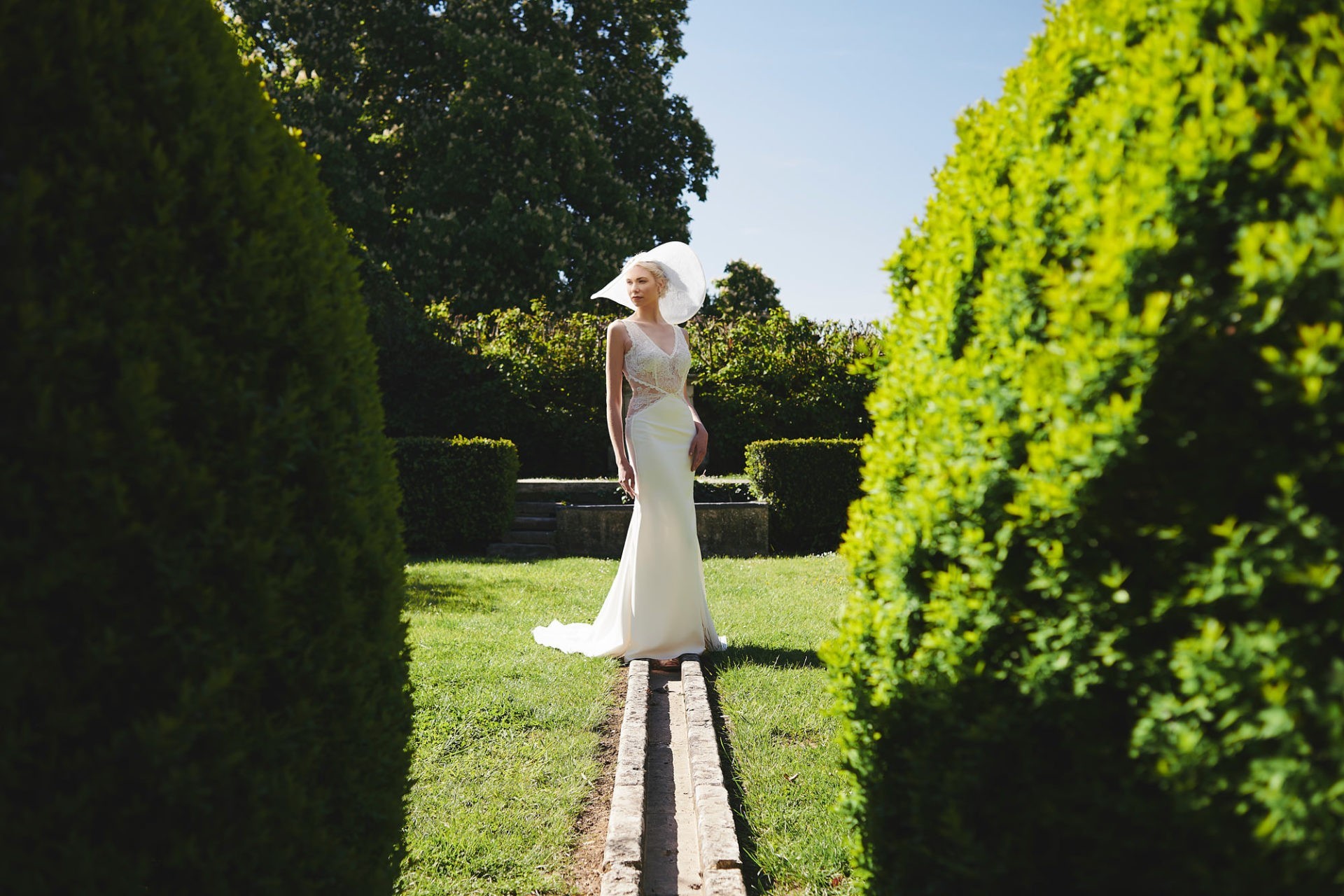 Quand l'Histoire vous offre le plus bel écrin pour votre histoire. La demeure des princes de Condé
pour un mariage de princesse. Vallery, le château en fête, princes, muses et mariage, le vôtre.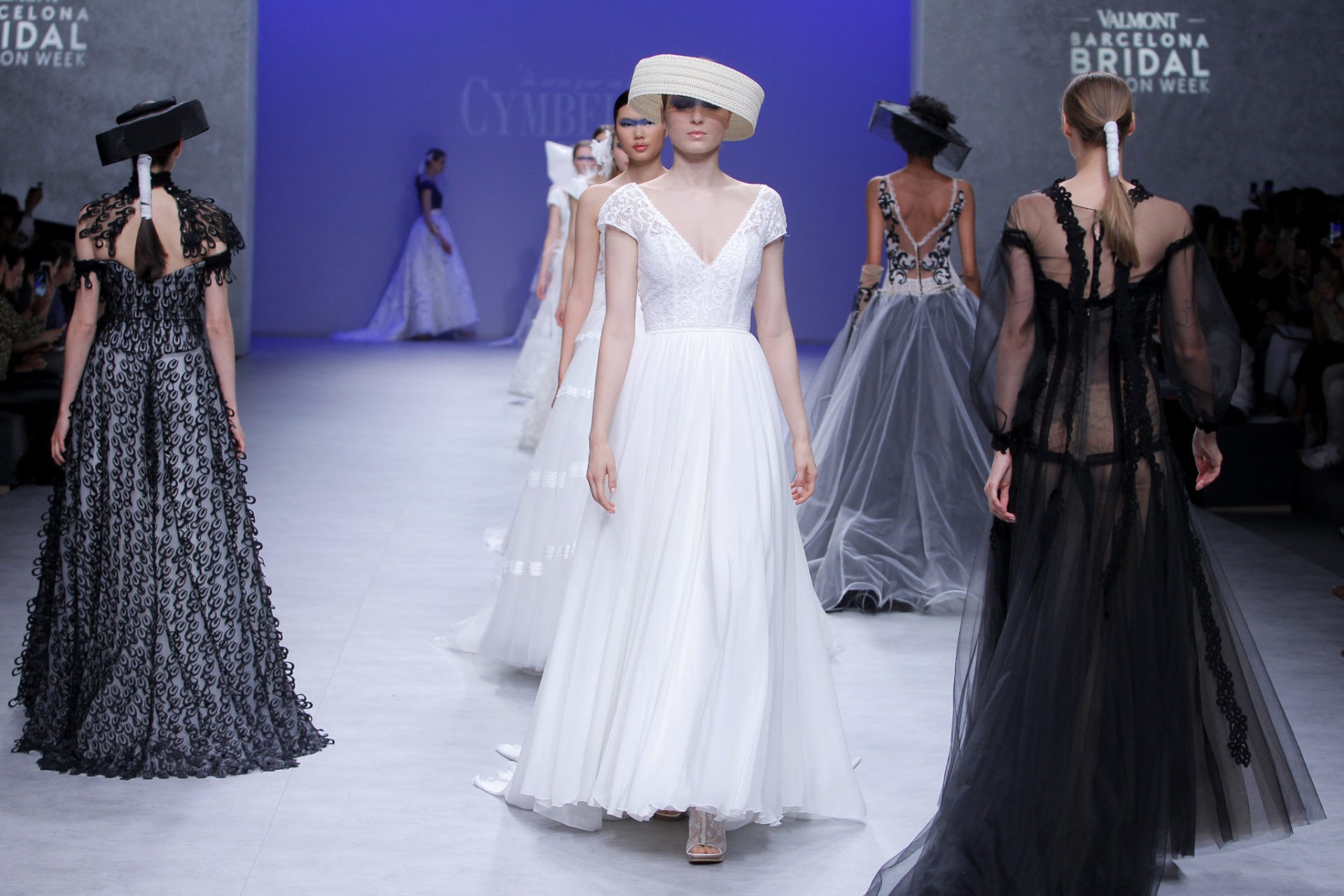 À travers le monde, les robes Cymbeline défilent et représentent le savoir-faire français, unique et incomparable. Unique comme votre robe, depuis plus de 40 ans Cymbeline est la griffe de couture référente de la mode française nuptiale : « Un Nom pour un Oui ».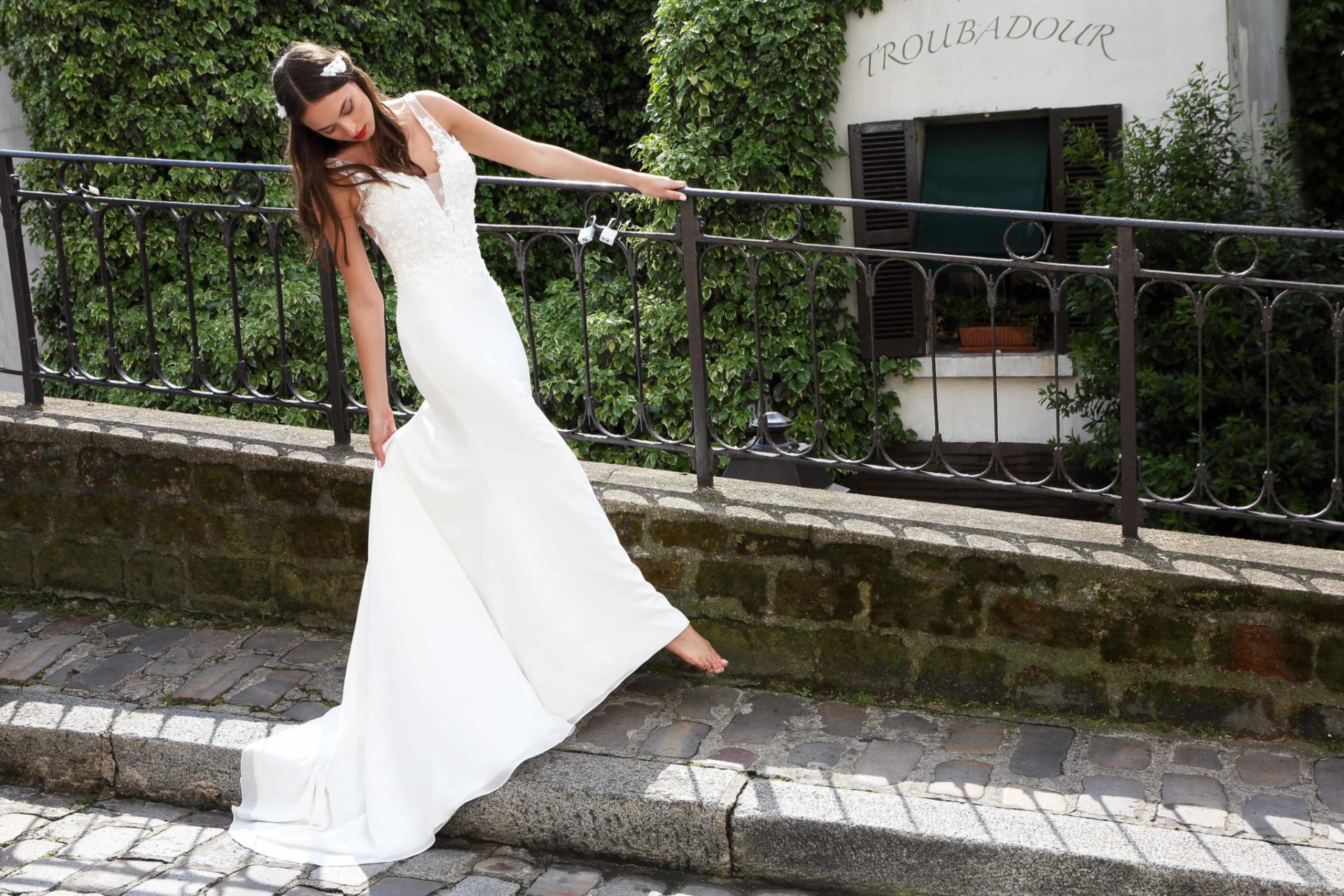 Il y a des modèles, des matières, des formes qui traversent le temps, avec cette élégance intemporelle et cette modernité insolente. Hors du temps, hors des modes, il est de ces robes qui sont synonymes d'une griffe.
La tradition d'un savoir-faire, l'émotion d'un savoir plaire.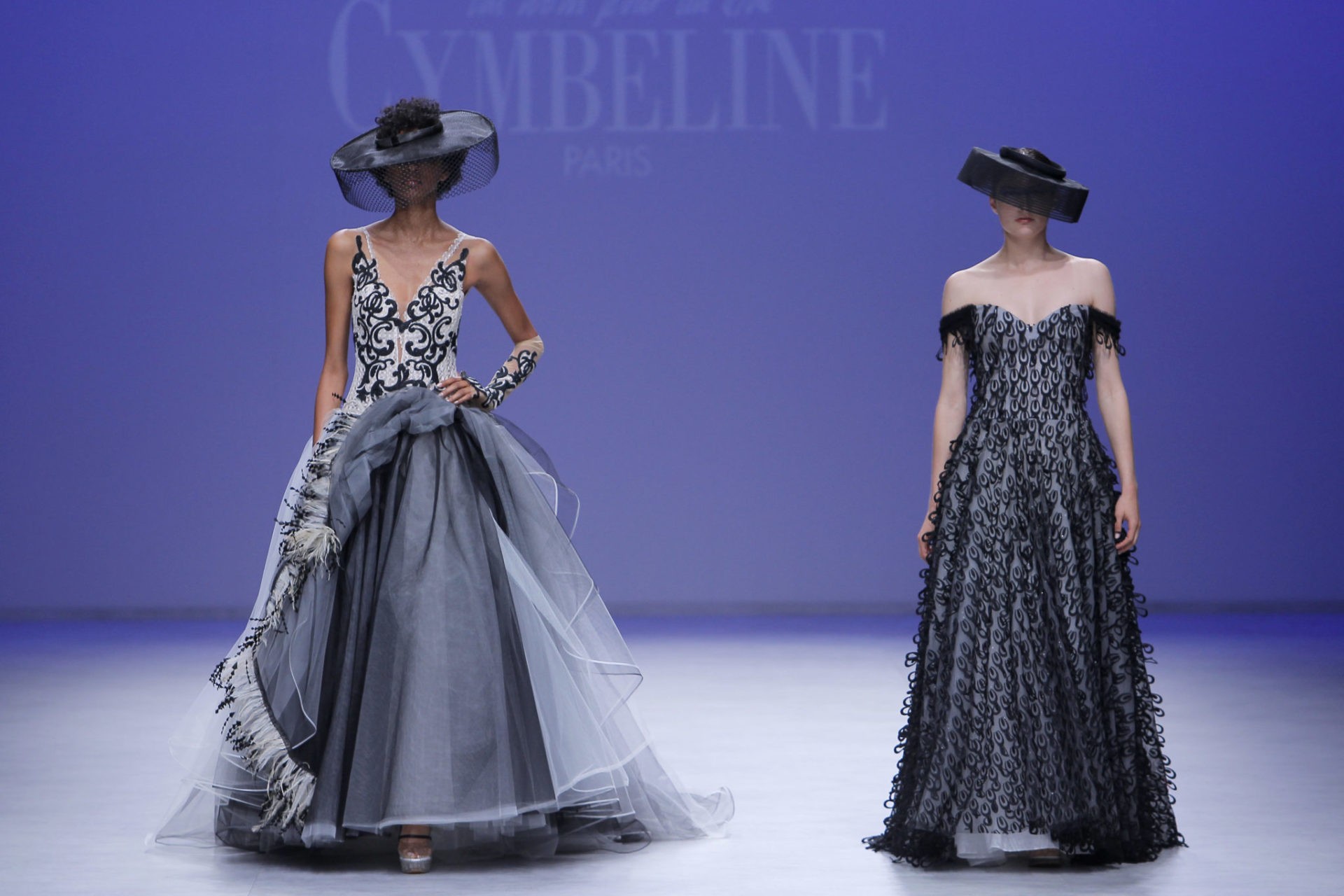 Hautre couture, une collection capsule, sans griffe mais avec unique signature, le nom de la mariée et sa date de mariage en «limited edition».
Des matières incroyables et uniques, réalisées par les ateliers qui travaillent pour les plus grandes maisons de couture. Les secrets de ces artisans qui dans l'ombre réalisent les pièces les plus prestigieuses.
Plumassier, brodeur, dentellier, ennoblisseur… Les artisans et métiers d'art au côté du studio de style Cymbeline à votre service pour faire de votre création un modèle d'exception.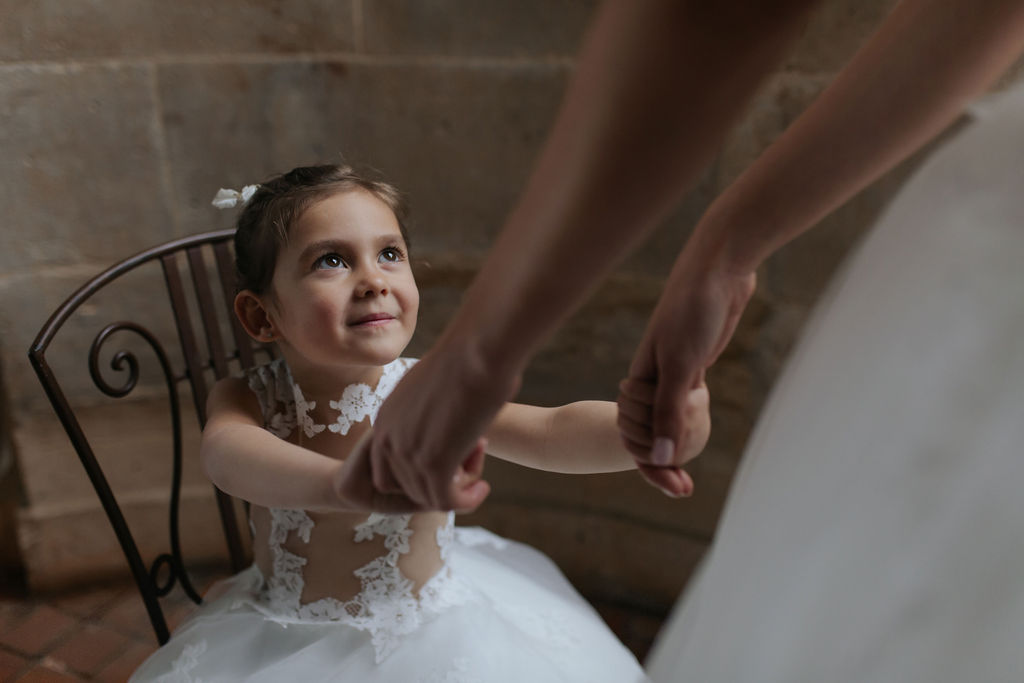 Toutes vêtues de dentelle et de tulle, nos robes de cérémonie enfant sont le reflet des modèles de ces dames.
Miniatures des robes de nos mariées Cymbeline,elles arborent avec un soupçon de timidité,
tout en étant des plus fières, les défilés du monde entier.