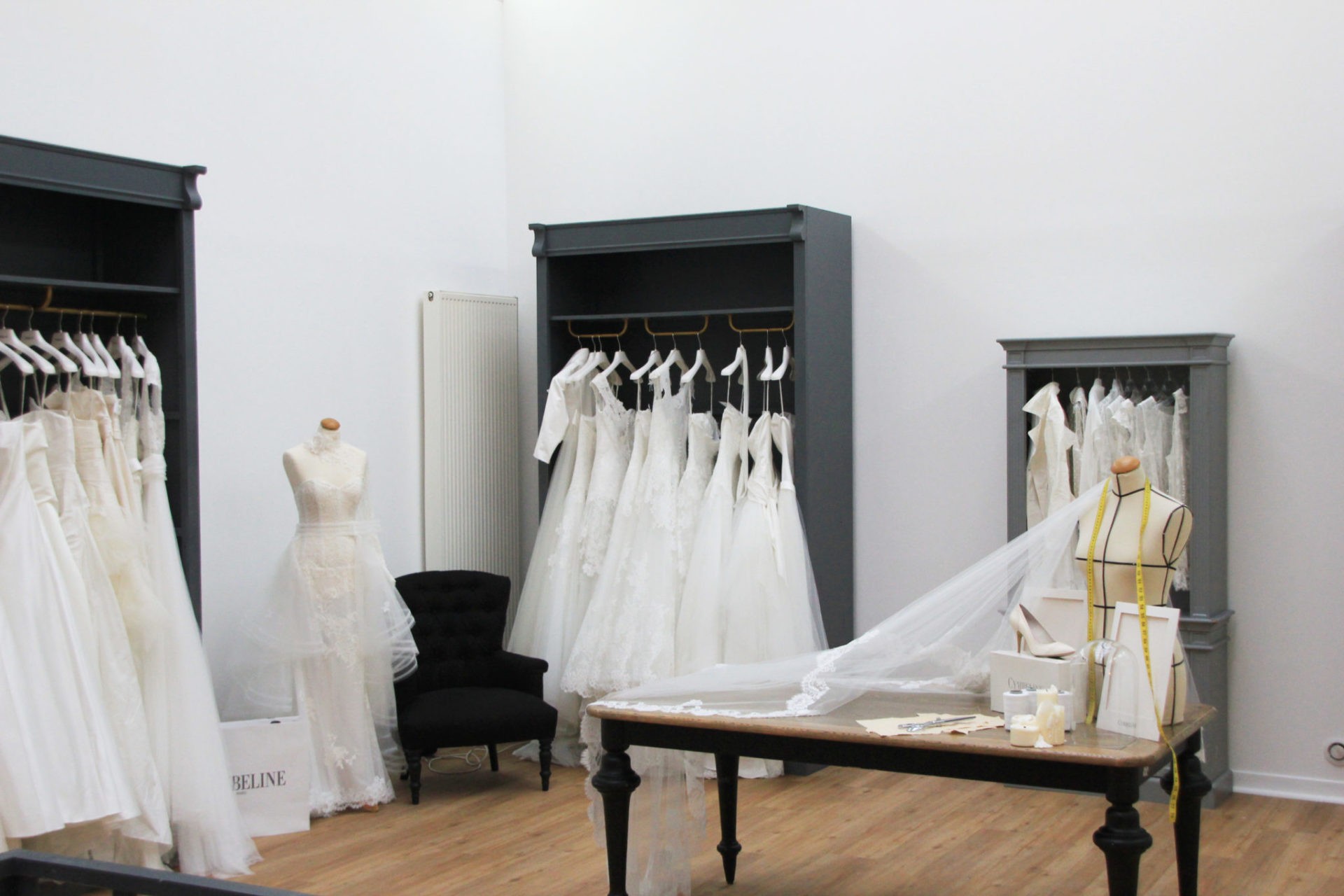 Cymbeline Lille
Wedding dress Lille
8 rue du Beguinage
59000 Lille
France
Téléphone : +33 3 28 36 27 29
Email : cymbelinelille@gmail.com
| | |
| --- | --- |
| Segunda-Feira | Fechado |
| Terça-Feira | |
| Quarta-Feira | |
| Quinta-Feira | |
| Sexta-Feira | |
| Sábado | |
| Domingo | Fechado |
Cozy atmosphere and warm, it's in this loft to look like workshop wedding dress that your shop Cymbeline Lille welcomes you. With the help of our counselors, discover our bohemian bridal dresses in lace and volume princesses for civil and religious weddings, designer dresses thanks to our collaborations with designers, dresses evening and cocktail.
From Roubaix to Tourcoing, enjoy a personalized fitting and a wide choice of models to find their dress for one day, one of the most beautiful of your life.
Come and find your wedding dress in Lille !
Once upon a time … The Thread of Emotion Cymbeline
For more than 45 years, the story of love and passion crafted by our designers, pattern makers, toile makers, seamstresses, laces and fabrics… Cymbeline workshops are recognized for their exceptional expertise and a constantly renewed creativity. A French base does not prevent an international positioning, and a presence on worldwide catwalks.
Open the door of Cymbeline Lille's wedding dress boutique. You will enter a universe filled with lace, silk, organza and taffeta. A team of trained and passionate counselors will assist you in choosing your wedding dress. Come and discover the designer dress of your dream and make an appointment in one of our boutiques ✨